XP-Pen StarG640
Rs. 3,099.00

Rs. 3,099.00
Tax included.
---
---
XP-Pen StarG640

Designed for OSU! gameplay, drawing, painting, sketching, E-signatures etc. No need to install drivers for OSU! The Max Report Rate of the G640 has increased to 266 RPS, making lines flow quicker and smoother, enhancing overall performance

The perfect replacement for a traditional mouse! The XP-Pen advanced Battery-free stylus does not require charging, allowing for constant uninterrupted Draw and Play. Now comes with 20 replacement nibs. Allowing you to have more fun

Active Area: 6 x 4 inches Fully utilizing our 8192 levels of pen pressure sensitivity―Providing you with groundbreaking control and fluidity to expand your creative output. The G640 is only 2mm thick, it's as slim as all primary level graphic tablets, allowing you to carry it with you on the go

The one-click toggle allows you to switch between Pen and Eraser instantly. suitable for both right and left hand users

The G640 compatible with Windows 10/8/7 and Mac 10.10 or above operating systems and and is compatible with many creative software programs. XP-Pen provides one-year warranty and lifetime technical support for all our pen tablets/displays
Details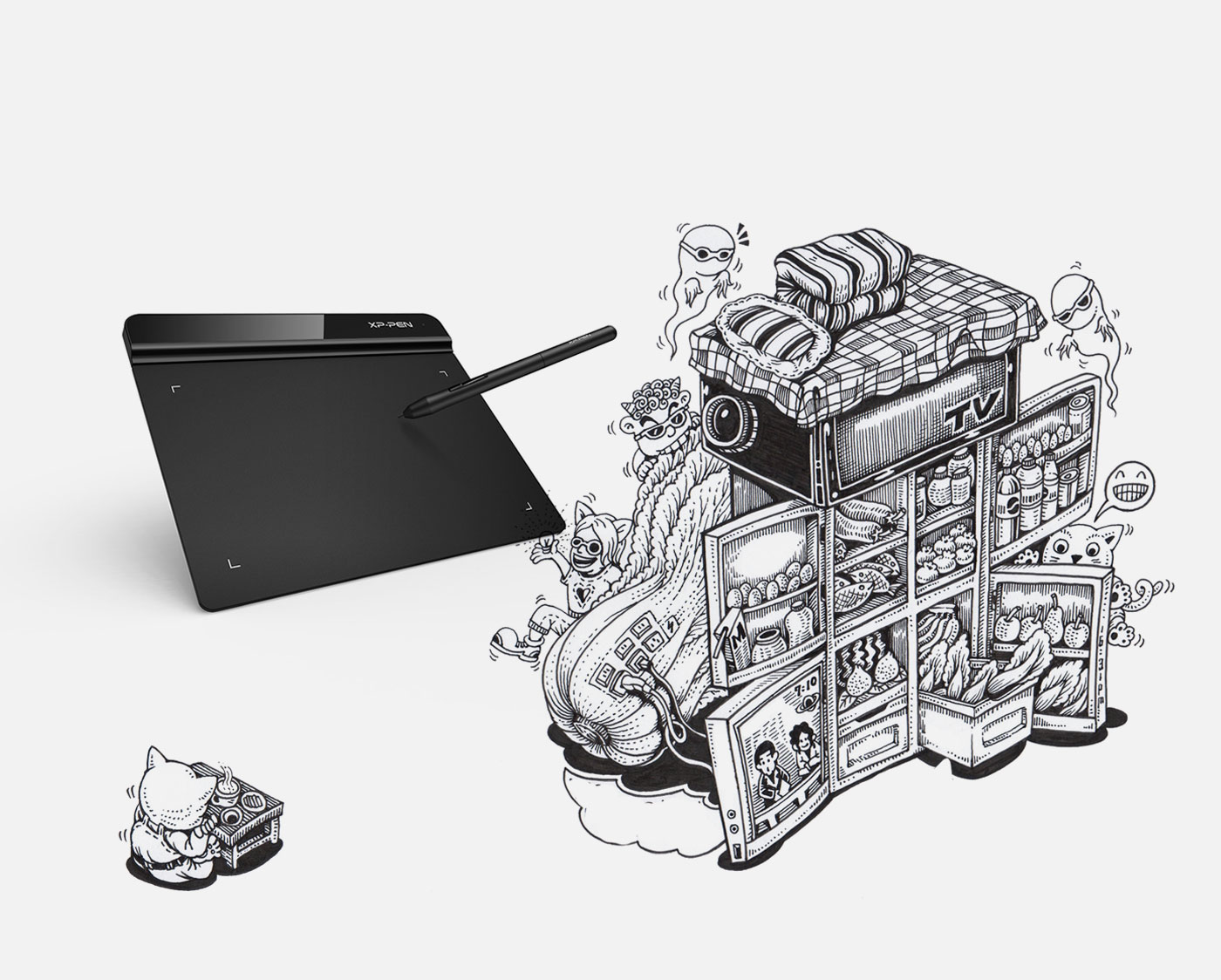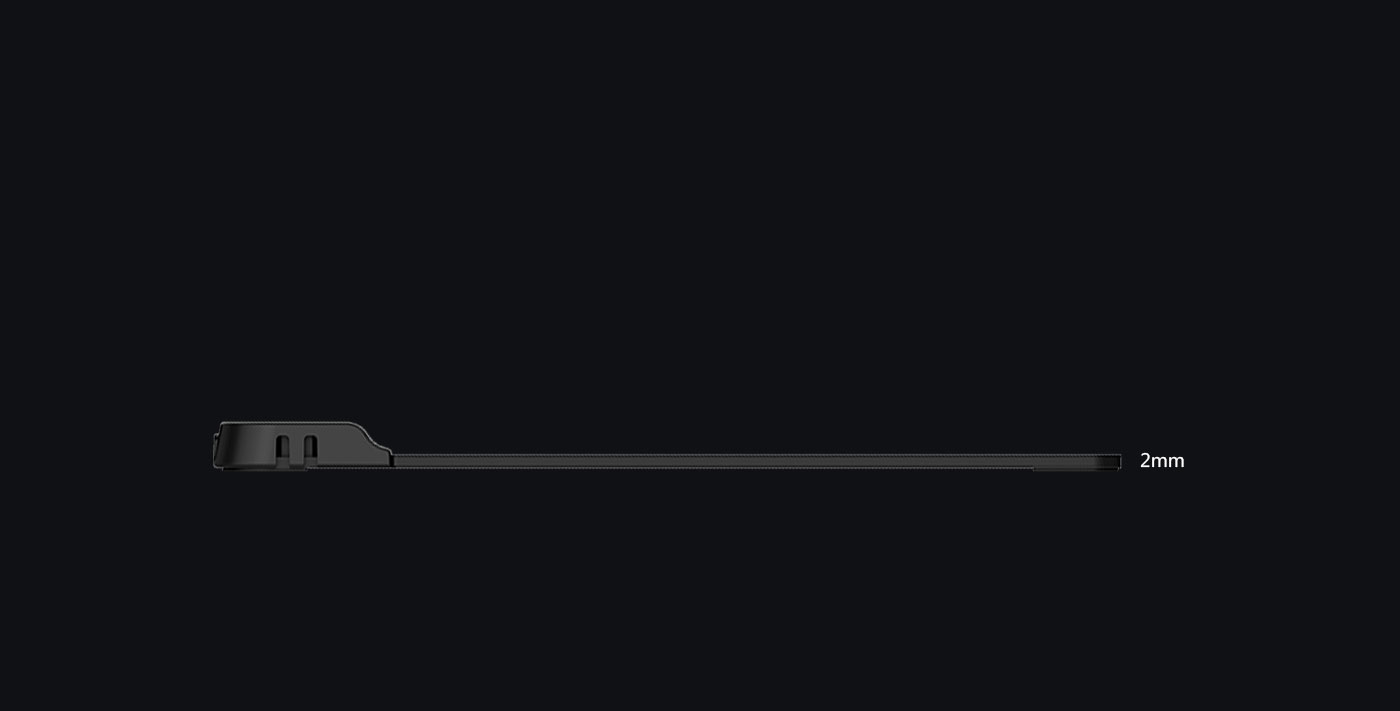 Concise and sleek.
Enjoy the light weight and sleek design of the new G640. The G640 is only 2mm thick, it's as slim as all primary level graphic tablets, allowing you to carry it with you on the go.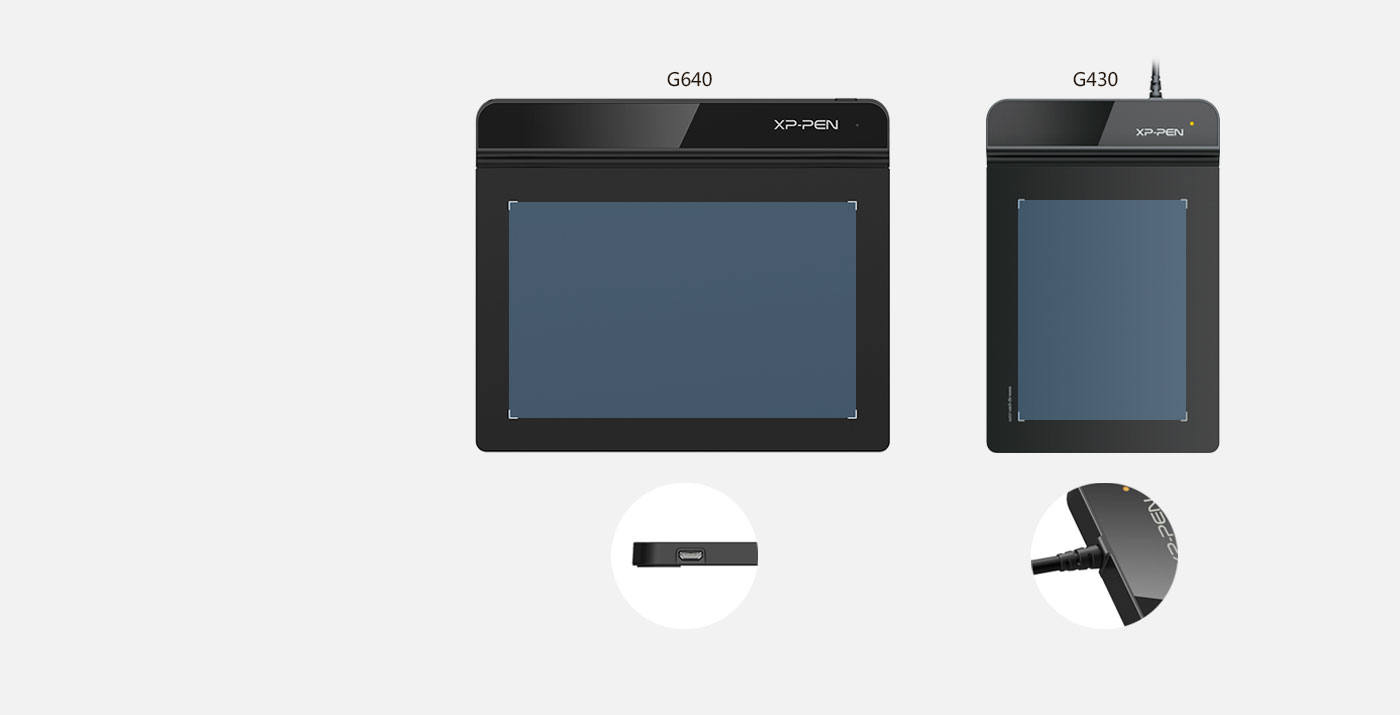 Wider active area
Compare to the G430, the G640 provides a wider active area for drawing & gameplay! Down to the position of the USB cable, the G640 is designed to fit your drawing and playing lifestyle.
G640 interfaces
G430 interfaces
6x4 inch
4x3 inch
8192 levels of pressure sensitivity.
8192 levels of pressure sensitivity, giving it the intelligence to modify, navigate and create with a full pallet of brush and pens.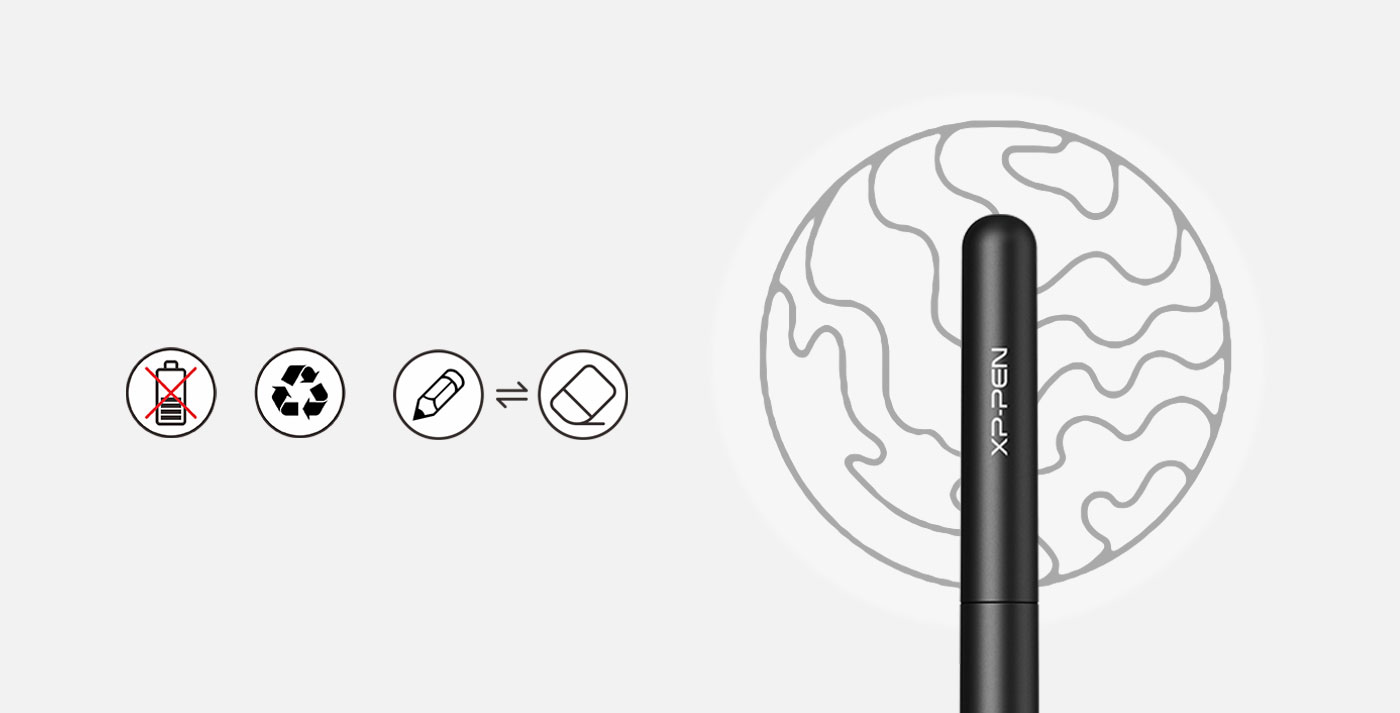 Battery-free stylus.
The P01 works just like a real pen, no battery and no charging required!
no battery
environmental
quick switch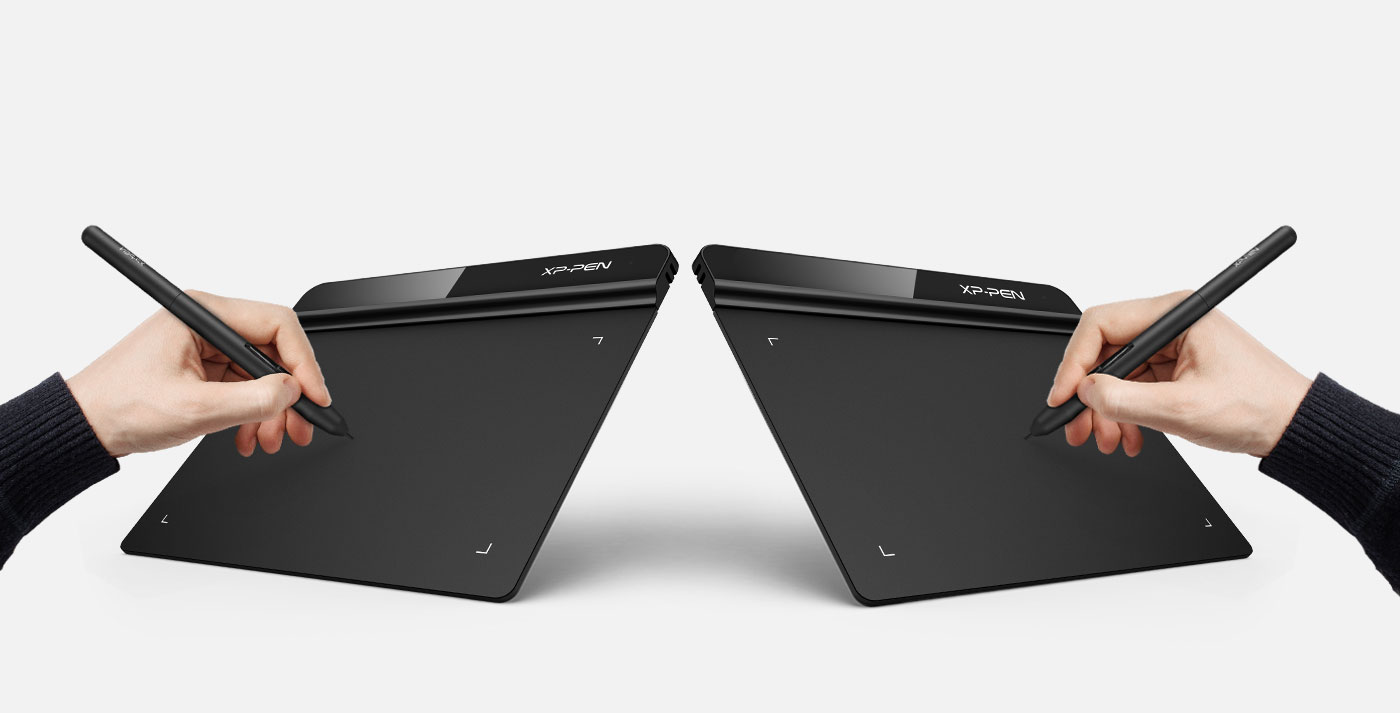 Both right and left hand use.
Designed for both right and left hand users, now you can set it to left hand or right hand mode through easy access.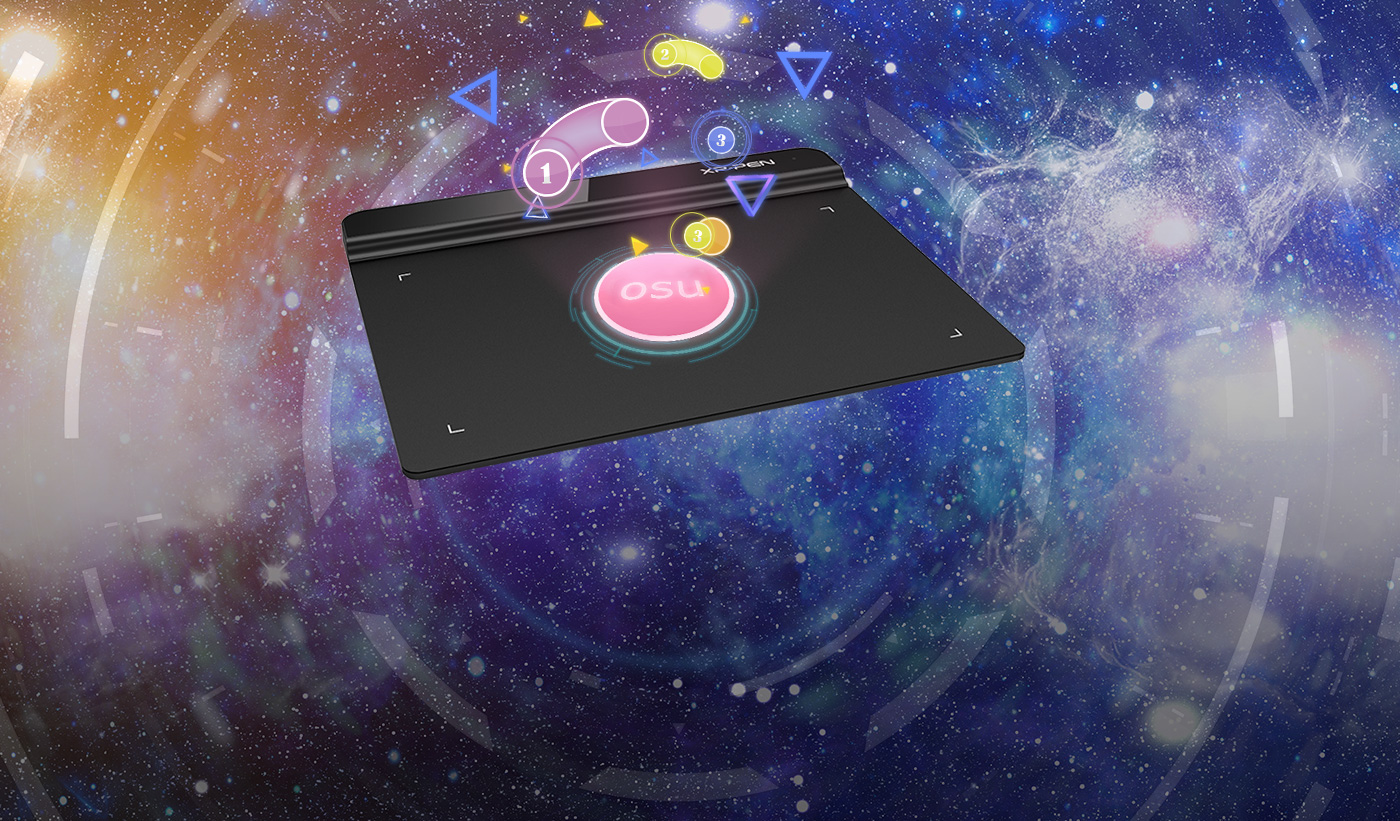 osu! Assistant
Special for osu! gamer! Battery free, sensitive brush,
allowing you to play with music and enjoy the game.
Ideal for your web conferencing or distance learning.
Simultaneous digital inking with an XPPen graphics tablet compatible with Microsoft Office apps like Word, PowerPoint, OneNote and more. Visually present your handwritten notes and signatures precisely – ideal for your web conferencing or online teaching needs.

Engage, inspire, and immerse students and attendees like never before.
Teachers and speakers can create and explain interactive content visually by writing, editing, and annotating directly in files and sharing their screen in real time while streaming, broadcasting, or web conferencing. This flexibility allows the flow of creative ideas and the problem-solving process to be presented intuitively and efficiently.
Get started →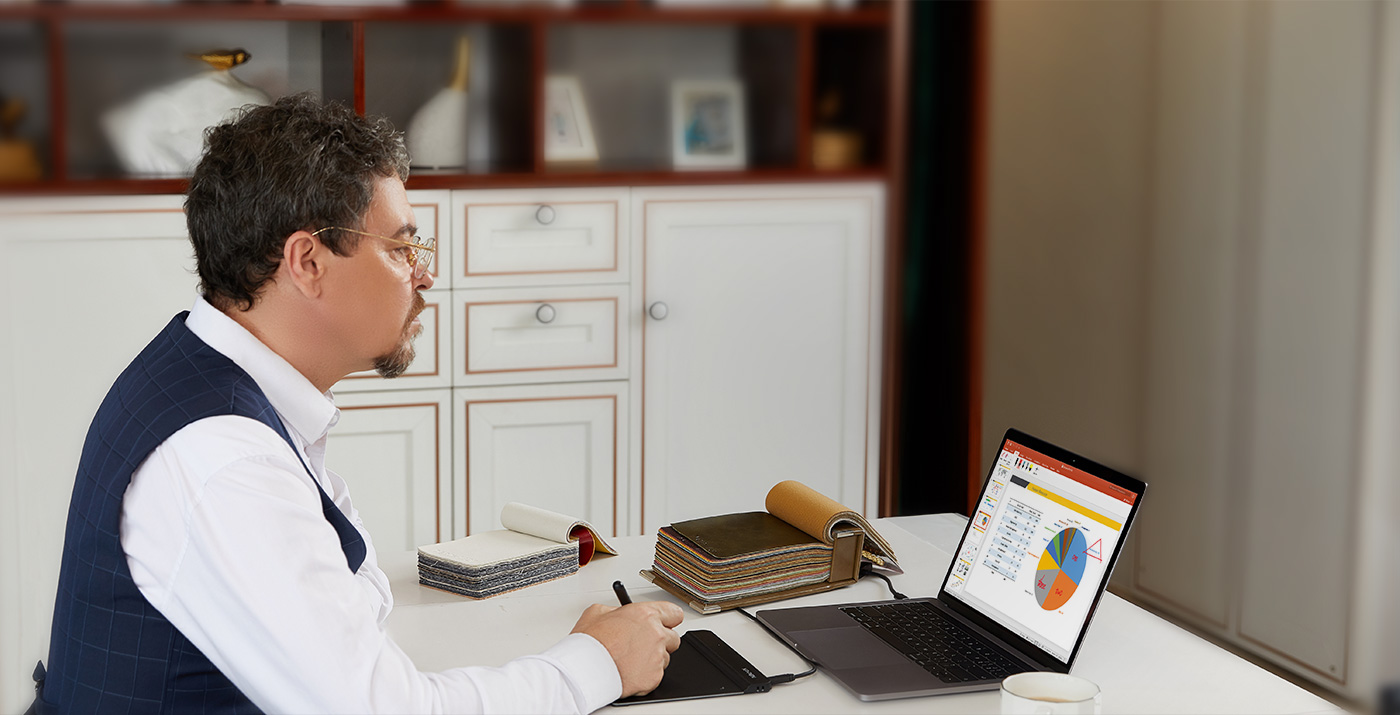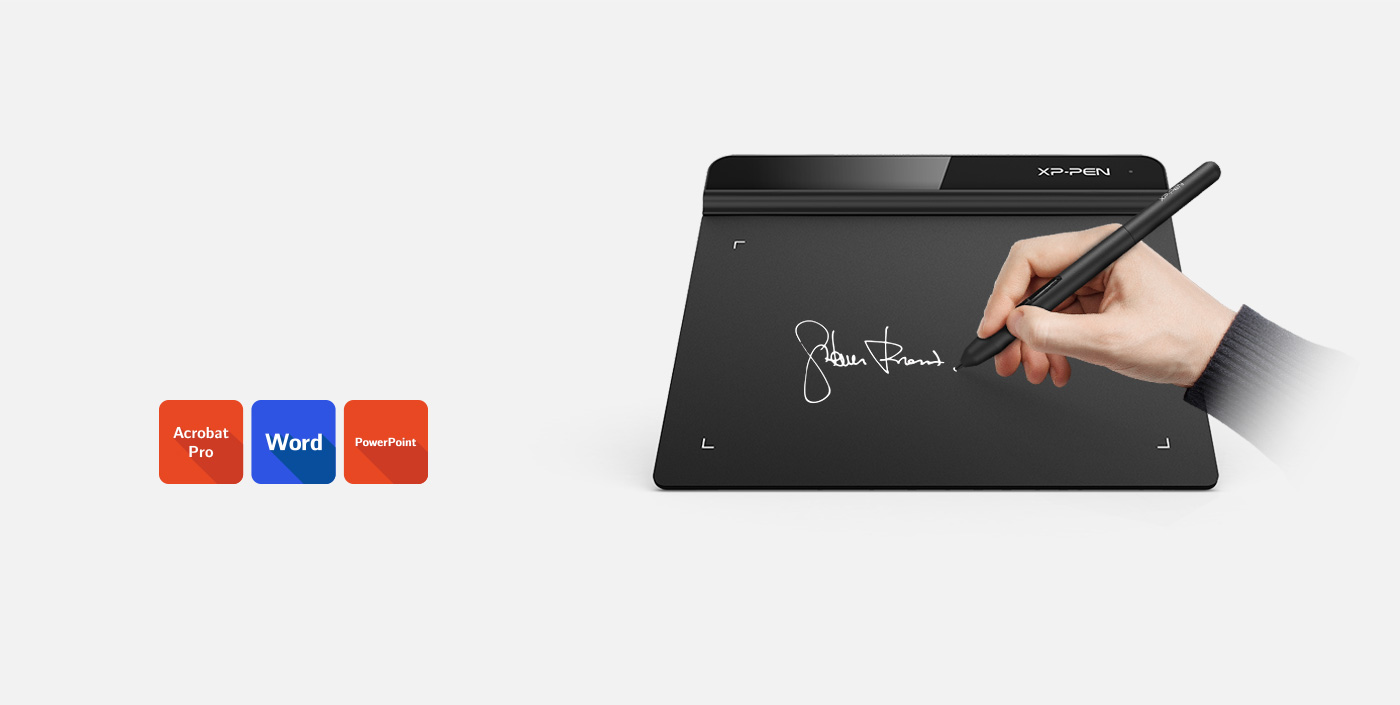 Business Signature
Synchronize with Adobe Acrobat Reader DC® signature Application, satisfied with the need of digital business signature.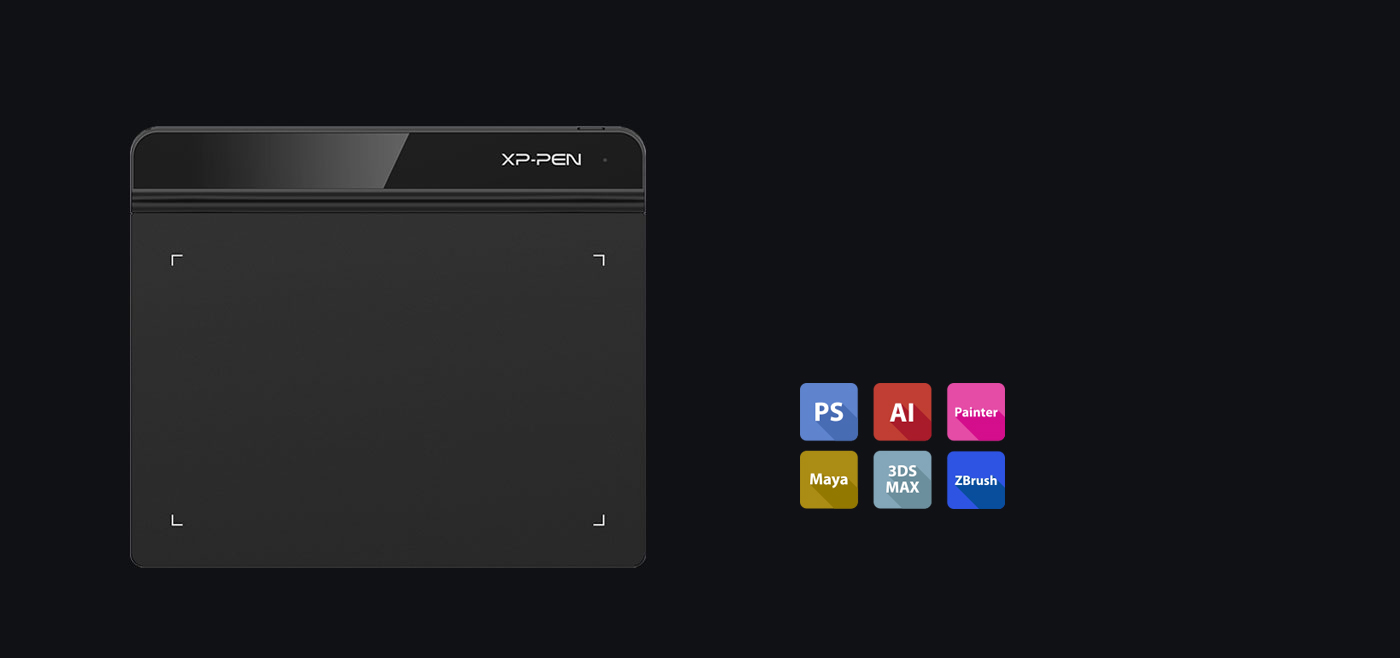 Compatible with most Operating Systems and applications.
Compatible with Windows 7 (or later), Linux (Detailed versions), Mac OS X® 10.10 and above. Also compatible with many major designer software such as Photoshop®, SAI®, Painter®, Illustrator®, Clip Studio®, and more.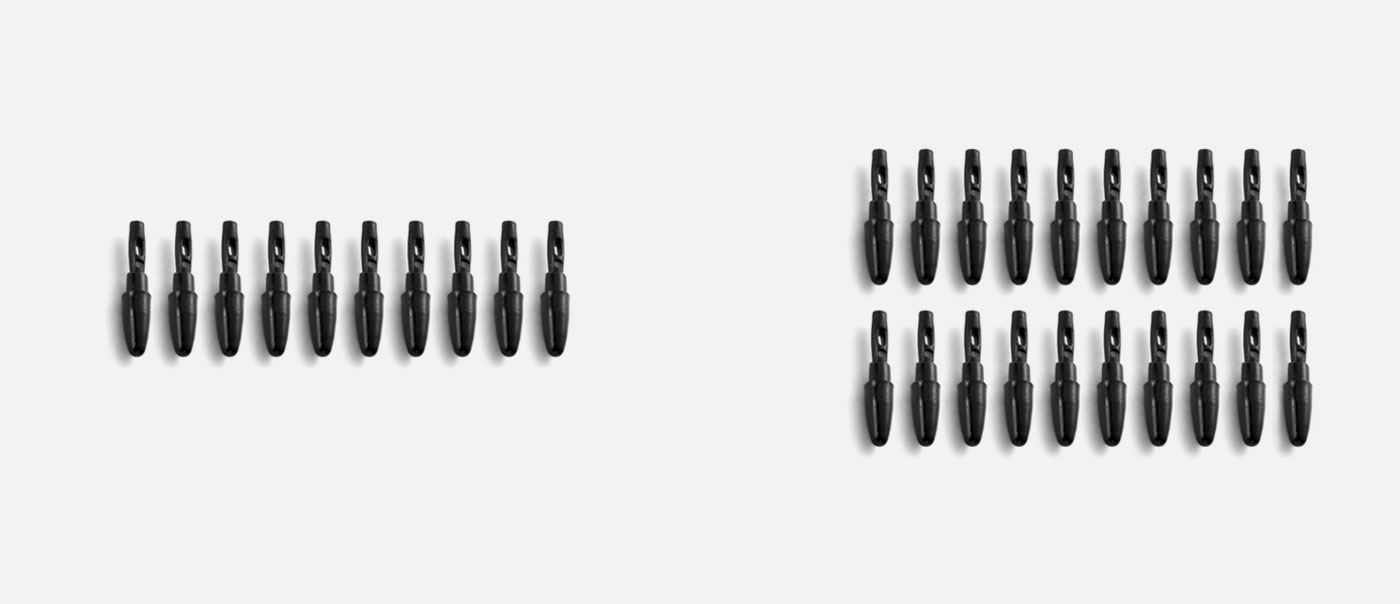 More nibs for you
G430 10 nibs
G640 20 nibs
Specifications
| | |
| --- | --- |
| Pen | P01 Passive Pen |
| Active Area | 6″ x 4″ |
| Pressure Senstivity | 8192 Levels |
| Resolution | 5080 LPI (Line Per Inch) |
| Report Rate | 266 RPS (Rotations per second) |
| Accuracy | ±0.01 Inch |
| Reading Height | 10 mm |
| Interface Support | USB 5V |
| Color Option | Black |
| Compatiblity | Windows 7 / 8 / 10 and MacOS 10.8 and above |
| Certifications | FCC, CE, ROHS, Giteki, BIS, Nom |
---
We Also Recommend
---